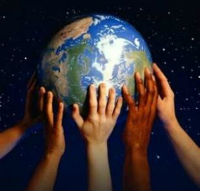 PROSADEH is dependent on the generous gifts, both monetary and time, of our supporters. There are many ways for you to contribute. Financially, your donation will help PROSADEH as we provide humanitarian aid and support to those in need around the world.
We are truly grateful for support of all levels and types, and there are a great many ways to get involved.
Donate: If you wish to make a one-off donation, you can do so electronically through our site. Your donation will make a significant difference to the work we can achieve.
Become a corporate sponsor: If your company would like to consider giving a larger gift, we have various sponsorship opportunities. For more information, please contact us at info@prosadeh.org.
Work for us, or one of our members: For current opportunities, please contact us at volunteers@prosadeh.org.
Fundraise: Why not host an Awareness Dinner or another event to raise money for our vital work? Email info@prosadeh.org if you think you can help.
Follow us: You can find out about PROSADEH news and events, and share your thoughts and comments, via Facebook and Twitter.
Engage in our key projects: Read our annual Human Crisis Report, access some resources or learn about our upcoming projects here.
PROSADEH @ Work
12
Countries Worked/Served
4,350,000
Total Donated (value in USD)