HEALTHCARE DELIVERY/PROMOTION AND DISEASE PREVENTION
In today's world, where lack of access to healthcare and health education result in poor choices and opportunities and often result in swiftly increasing rates of infectious and chronic disease, disability, and behavioral health concerns across the globe, the age-old adage "An ounce of prevention is worth a pound of cure" is more relevant that ever before.
Much of the world's health issues are largely preventable but account for the vast majority of deaths and illness. PROSADEH works with communities and partners to promote effective healthcare and healthy living.
We are committed to partnering with other charities, corporations, and government agencies working to improve the delivery of healthcare across the globe.
Unfortunately, disasters and emergencies can (and do) afflict all countries of the world….Prevention can only go so far.
A central focus of PROSADEH is providing humanitarian assistance and disaster relief to countries in need. Our two-phase approach begins by immediately responding to needs with emergency medical support including delivering supplies, medicines and aligning volunteer medical help following disasters. We then transition relief efforts into longterm health programs that address gaps in depleted and damaged medical systems and provide sustainable solutions for the affected communities.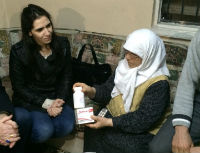 HEALTH EDUCATION
Through our various education programs, outreach projects and partnerships, PROSADEH is working to expand disease prevention and health promotion in every corner of world through a broad range services. Preventive education on topics such as communicable disease, substance abuse, healthful eating habits, dental hygiene, exercise, and domestic violence are mainstays of these programs, as are the promotion of routine screening tests for cancer, hypertension, heart disease, diabetes, and other ailments.
Clinical Education: We are committed to professional growth and development, enabling healthcare workers to offer more efficient, culturally effective services to communities in need.
Community Health Education: The goal of our Community Health Education Programs is to reduce health disparities around the world. Community Health education is key to improving health conditions in the economically disadvantaged areas where we are working. The programs are committed to giving families the necessary information to live healthier, more productive lives by offering a variety of educational opportunities.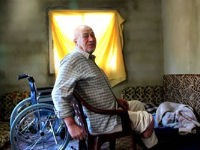 HUMAN RIGHTS PROMOTION
PROSADEH works to raise awareness and education of rights, whether they are political, civil, cultural, social, religious, or economic, and whether they are individual or group rights. We see this as a universal commitment to equality, justice, freedom and human dignity of all.
Objectives
Providing information and legal and social support services for victims of human rights violations.
Awareness and education on human rights for the various parties and groups under international covenants on human rights and national laws.
Strengthening and empowering individuals through training programs and other activities to identify, prioritize and defend their rights.
Expanding the human rights network at the national, regional and international levels.
Monitoring and reporting human rights violations.
Spreading and developing the culture of human rights and defending these rights.
Conduct field visits to penal, detention, health and education facilities, correctional institutions and labor communities, and to monitor the human rights situations
Hold and the organize conferences, seminars and courses on topics related to human rights and freedoms and coordinate with the concerned authorities in this regard if necessary.
Contribute to the preparation and research programs related to human rights and participate in its implementation.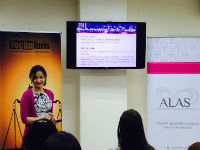 WOMEN'S RIGHTS / EMPOWERING WOMEN
At PROSADEH we believe that investing in women fundamentally strengthens families and societies enabling prosperity and stability for all. Through our work we develop women's empowerment and leadership, strengthen women led organizations, elevate the rights of women, ensure their personal security, and create new political and economic opportunities for women around the world.
It is a sad fact that women in many regions of the world region are still denied their rights under the law and in practice. Strengthening women's civil and legal rights has been a hallmark of PROSADEH's president, Laura Castro-Rauch. This focus continues through the Foundation's work through the initiation, participation, and support of civil and legal rights education and related projects.
The trafficking of women and children is a high priority issue for the Foundation because it is a compelling human rights problem and a multi-faceted governance issue that is both exacerbated by and contributes to weak legal structures and public corruption. We develop programs that empower the vulnerable to better protect themselves, both with safe migration and legal rights information and with interventions to improve their economic position.
Additionally, PROSADEH recognizes that Domestic Violence is a problem for ALL countries. It is without question an important human rights issue, but it is also a problem with broad socio-economic consequences. Even where laws exist, often inaccessible legal systems and societal attitudes add to the trauma experienced by victims of violence. PROSADEH, in coordination with leading scholars and international DV organizations provides training and resources to communities and victims.
PROSADEH also recognizes that women must be engaged as active citizens, educated voters, and effective leaders in order for their concerns to be addressed. PROSADEH works with local groups, organizations, and government agencies to strengthen women's leadership skills and to train women's groups in advocacy and mobilization to advance key issues and to hold governments accountable. We address both the barriers to women's equal economic participation and equitable conditions where women can prosper as entrepreneurs and where women workers can hold employers and government accountable for fair treatment in the workplace.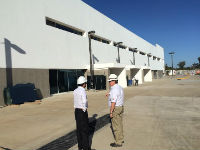 CORPORATE SOCIAL RESPONSIBILITY
PROSADEH has established Corporate Social Responsibility (CSR) programs and guidelines that encourage international companies working to embrace responsibility for the impact their activities have on the communities in which they work (or seek to work). Our CSR programs are guided by our mission to improve health and nutrition, and our values to encourage community growth and voluntarily eliminate harmful practices that exploit human or natural resources.
We work with strong and conscientious business partners that hold this mission with integrity. By creating loyal and lasting relationships with the community, corporations working internationally maintain the trust of the people.
We consider honest, constructive collaboration with all the private sector to be an important part of development which inturn leads to sustainable social and economic development.
As one of its long-term goals, our CSR programs are designed to drive social, economic, and environmental development for society members thereby empowering the private sector to lead economic growth with innovative solutions. By both supporting improvements in the business environment and providing assistance to expand innovation and productivity in local businesses, our CSR projects support a critical need to building up the private sector as a powerful engine of economic growth in countries that lack business participation.